Biography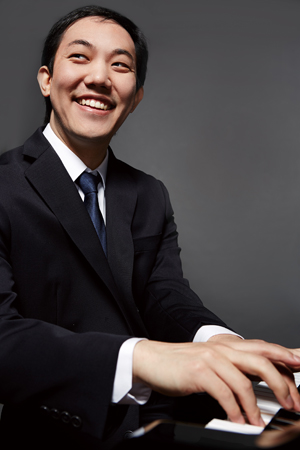 Richard Foo is a pianist, collaborative pianist, and teacher active in Northern Virginia and also tutors academics. He began his early studies in Toledo, Ohio with Karen Tank and earned numerous honors, including winner of the Toledo Symphony League Young Artist's Competition, winner of the Northwest District Ohio State Buckeye Audition, and second place winner of the Bluffton Young Artist's Competition. As Winner of the Toledo Symphony League Competition, he performed the Lalo Cello Concerto with the Toledo Symphony Orchestra.
In college, he attended Harvard University and majored in biochemical sciences. After graduating, he decided to choose a musical career path over dentistry and has earned a Masters of Music degree and a Graduate Performance Diploma in Piano Performance at the Longy School of Music in Boston studying with Ludmilla Lifson. He was the only soloist to win the school's Honor's Competition in 2011. Other piano teachers he has studied with include Roberto Poli, Lydia Frumkin, and Norman Krieger. He has played in masterclasses for Sergei Schepkin, Randy Hodgkinson, Ann Schein, and Peter Serkin. His cello professor at the conservatory was Terry King, a protégé of Gregor Piatigorsky. He also participated in the Brevard Summer Music Festival for two summers.
Currently, he is a solo pianist with the Friday Morning Music Club, the premier classical music performance association in the Washington, DC metro area. He has been asked to judge local student competitions numerous times, and is also a conscientious teacher. He is a member of the Music Teachers National Association and local music teacher associations, and his students have earned superiors ratings on the Guild Audition and have performed with great success at the NVMTA festivals.
Richard is also a mobile app developer and web developer. He is the founder of Nigiri Studios, LLC, a mobile app company, and has released two apps for iOS, one of which is an ear training app that he created for teaching purposes. He is also a co-founder of biideal.com, a Taiwanese e-commerce platform. In his free time, he likes to watch cooking videos on youtube.
Teaching Studio
I am currently accepting students in my studio in Fairfax, VA. I will teach anyone who wants to learn how to play the piano! Young or old. Beginner, intermediate, or advanced. All I ask is that you practice a reasonable amount so you make some progress each week! If you want to become the next Horowitz and want to pursue a rigorous competition route, I can teach you also. Having been taught by really the best teachers anyone, even Juilliard graduates, could ask for, I am excited to transmit all I have learned and discovered. Being a Harvard graduate and experienced teacher, I definitely teach well and have extensively thought about how to learn effectively. Prospective students can contact me via the contact link below.
$35 for 30-minute lesson
$45 for 45-minute lesson
$60 for 60-minute lesson
Contact
Concerts
Private performances
Chamber collaboration
Lessons
Concerts
Private performances
Chamber collaboration
Lessons